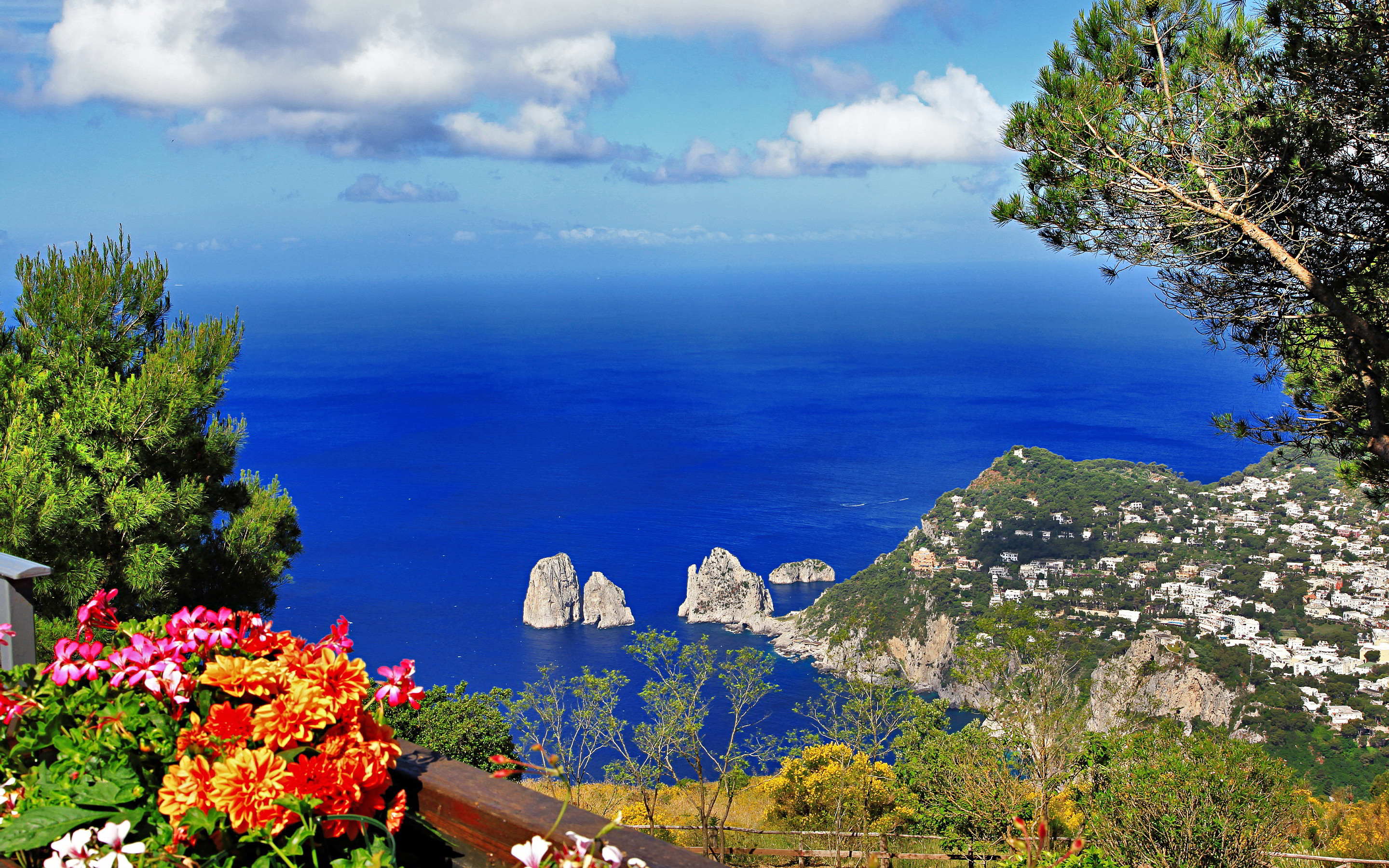 A day excursion guided in one of the most beautiful and conoscite islands in the world.

Between the Gulf of Salerno and the Amalfi Coast and the gulf of Naples, Capri is known throughout the world for its incomparable natural beauties and archaeological.

The scent of the flowers, the refined facet of the colors, the rugged cliffs that degrade toward the crystal clear sea, the ancient alleys crossing small houses immersed in the green. These are just some of the features that have made famous this enchanting island located in front of the Sorrentine Coast, which is linked by a rocky extension submarine along about five kilometers.

Always Capri exerts on those who visit a great amount of charm, the Faraglioni, the Grotta Azzurra, the Piazzetta and the blue of the sky and the sea the elements of greater attraction.

In the summer, but not only, the nightlife is extremely pleasant, between trendy bars and discos exclusive. In the evenings henri and easy to meet known celebrities or famous Hollywood actors and star internazionali.l 'island has a surface of approximately 12 square kilometers in length and a width of 3 kilometers. Comprises two communes: Capri and Anacapri situated in the high part of the island, 286 meters above sea level and connected to Capri from a road panoramica.da Anacapri is possible, then, reach, via a chair lift, the Monte Solaro, located at 589 meters above sea level, from where you can admire a view that ranges from the Gulf of Naples to the Gulf of Salerno, passing from the plain of Anacapri and the sorrentine peninsula, Capri and the Faraglioni. The first discoverer of Capri was the emperor Augustus in 29 BC that, fallen in love of the island, took the dependencies of Naples, by swapping with the fertile Ischia. Begins, well, his private domain, followed by the flourishing construction that, his successor Tiberius purposed from 27 to 37 A.D. , with the construction of a total of twelve villas.

Among these, today, there are also testimonies from evident of Villa Jovis and Villa Damecuta.

The guided tour of the island well worth a whole day, even if it may be combined with other renowned resorts such as Sorrento and Pompeii.